WHAT OUR CLIENTS SAY
We ordered the custom poster by sending a picture (found online) for an existing frame. The seller went above and beyond delivering quality product and service. First they found a licensed, better quality of same picture with higher resolution. The product was delivered in a very-well packaged tall circular box on time. To our surprise, in the box we found another poster as a gift. The print quality is awesome with amazing vibrant colors. The poster fitted to our custom sized frame perfectly. Overall, very happy with the purchase and experience and would recommend to everyone.
Brad on Amazon
The poster looks great and shipped quickly. Thank you!
Ally on Etsy
It was exactly what I needed. Right size colors bright. Good quality. Service and customer service excellent.
Judy on Amazon
These guys are amazing!..Incredible value and the quality. Everything about the prints (color saturation, lightness, resolution, etc.) Responded quickly to my support requests. They happily accommodated my request for enhancement on the picture. The shipping was extremely fast. I got it within 2 days of placing the order which I think is fast for a custom print large photo poster.
Melinda on Amazon
Wonderful, almost like a photo printout and paper quality. I also liked the packaging, strong and good packaging. I ordered a custom poster and shipped the next day, arrived just in time. Print quaility and paper is really good, if I would know that, I definitely order the larger size.
Ertugrul on Amazon
PERFECTION IN QUALITY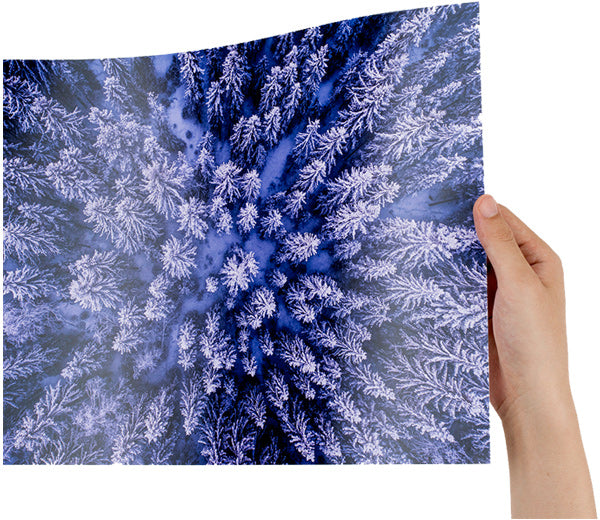 Branded Materials
Your photos are in good hands. Printed on HP brand premium grade photo paper, they will look awesome from any angle.
Superior Print Quality
Thousands of tiny nozzles in our printers work really hard to make your photo prints look like real.
Satisfaction Guarantee
We promise to make it better every time and will make sure you will love your custom poster prints.
Select your favorite artwork from our growing selection of collections. We have something for every taste.